Migration rates were asymmetric between ponds, with a stronger contribution from Gravera to Laguna (29.9% vs. 16.2% in the opposite direction) that may result in a rescue effect. This study emphasizes the importance of integrative demographic approaches for the monitoring of natural populations based on a better understanding of their spatio‐temporal dynamics, which provides valuable information for conservation actions. Leer más.
Detalles

Publicado: 08 Mayo 2020
Villar del Olmo es el hábitat perfecto para la reproducción de anfibios como el sapo partero común y el sapillo moteado común. Así se desprende de un estudio que un grupo de investigación del Museo de Ciencias Naturales – CSIC acaba de publicar en la revista internacional Herpetological Conservation and Biology. Leer más.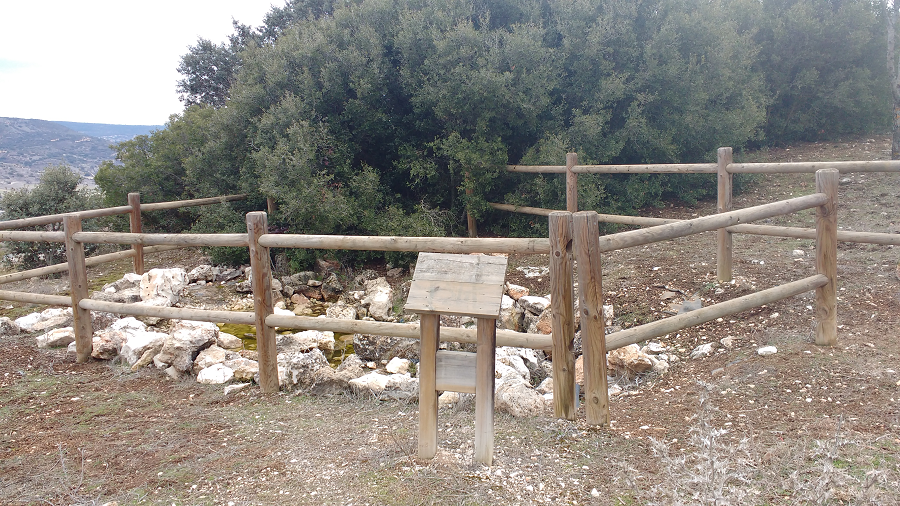 Detalles

Publicado: 07 Mayo 2020
The subgenus Mantidactylus is a group of frogs endemic to Madagascar, including the largest anuran species on the island. Although these frogs are common and widely distributed, their taxonomy remains unclear. Two species are currently recognised, M. grandidieri and M. guttulatus, with another available name, Rana pigra, considered to be a synonym of M. grandidieri. However, molecular studies have suggested the presence of several cryptic species within the group. Leer más.
Detalles

Publicado: 07 Mayo 2020
En el nou article que hem publicat des de l'Institut Català de Paleoecologia Humana i Evolució Social (IPHES) a la revista "Journal of Archaeological Science: Reports" analitzem una gran, i a la vegada menuda, acumulació de més de 2.500 restes de microvertebrats, principalment herpetofauna, trobades amuntonades en un massa de 7,8 x 2,7 x 2,4 cm provinent del nivell de l'Edat del Coure (ca. 4.500 anys) de la Cova del Mirador d'Atapuerca (Burgos). Gràcies a l'estudi tafonòmic aquesta acumulació s'ha identificat com una egagròpila produïda per un mussol, plausiblement Bubo bubo o Strix aluco, que hauria depredat especialment sobre Hyla molleri, en un moment d'abundància estacional de reinetes ibèriques en el paisatge que envoltava la zona sud d'Atapuerca, segurament en la fase reproductiva de primavera. Leer más.
Detalles

Publicado: 07 Mayo 2020
The last species list of the European herpetofauna was published by Speybroeck, Beukema and Crochet (2010). In the meantime, ongoing research led to numerous taxonomic changes, including the discovery of new species-level lineages as well as reclassifications at genus level, requiring significant changes to this list. As of 2019, a new Taxonomic Committee was established as an official entity within the European Herpetological Society, Societas Europaea Herpetologica (SEH). Leer más.
Detalles

Publicado: 07 Mayo 2020
Este año, he creado un canal de youtoube llamado RESCATES BICHOSARAGÓN, en el cual iré colgando videos de nuestras jornadas de rescate, y mostrando de forma mas gráfica la problemática de los diferentes efectos trampa para la fauna, que hay en nuestro territorio. Os dejo con un avance, a la espera de poder iniciar la actividad. Lee más.
Detalles

Publicado: 06 Mayo 2020